Professor Ferrer is the chair in Genetics and Medicine, Head of the Section of Epigenomics and Disease, and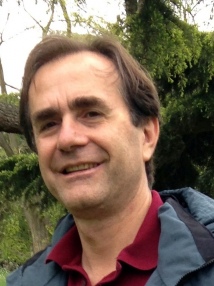 Lead for Genetics and Genomics in the NIHR Imperial Biomedical Research Centre. He is also a Wellcome Trust Senior Investigator. He received his medical degree and trained in Endocrinology in the University of Barcelona School of Medicine. He subsequently trained in genetics and transcriptional regulation in Washington University and Harvard University before returning to Institut d'Investigacions Biomediques August Pi i Sunyer, Barcelona, and CIBERDEM. He then moved to Imperial College London where he established a laboratory based at Imperial Centre for Translational and Experimental Medicine. Since 2018, he is Senior Group Leader in Barcelona's Center for Genomic Regulation (CRG).
Professor Ferrer is interested in understanding genome regulation of pancreatic beta cells and its implications for human diabetes. His team has combined genetic model systems and advanced genomics to address key questions in human beta cell biology, regeneration, and disease.