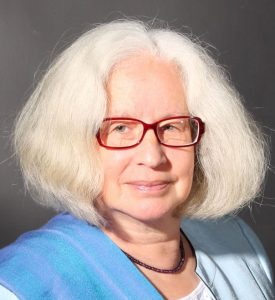 Dr Natalie Tobert, PhD, is a Medical Anthropologist, Education Director of Aethos Training. She specialises in social inclusion education, facilitating participatory training workshops on spiritual and cultural awareness, for front line staff at hospitals, medical schools, and universities.
Natalie aspires towards introducing narratives around consciousness in a practical manner to medical and health care education.  She considers it is essential to support global paradigm change around the phenomenology of anomalous experiences of consciousness and mental well being: it is important front line staff are aware of consciousness narratives around mental health.
Dr Tobert has undertaken original fieldwork research in Sudan and India, and also in UK with the NHS and Kings Fund.  She co-ordinated the 'Bridging Cultures' project, and facilitated mental health promotion events with African and Asian minority ethnic groups.  Natalie's most recent book Cultural Perspectives on Mental Wellbeing is well received:  '"This excellent treatise will be talked about for years to come by professionals and laypersons alike."  Larry Dossey MD
Natalie is a Fellow of the Royal Society of Arts, and has given conference papers throughout UK, and facilitated retreats and workshops in Poland, Sweden, Switzerland, India, Ireland, Spain and USA.  Natalie was born in San Francisco, and currently resides in London UK.
Social Inclusion website: /http://aethos.org.uk
Email: [email protected]
Selected Publications
Dr Tobert has over 80 articles published, plus four books.  A full list is available.
2018      Acknowledging the Dilemma: Cultural U-Turns in Mental Wellbeing, in Journal of Humanistic Psychology, Ed M.Corwall, Sage Publishers
2017      Cultural Perspectives on Mental Wellbeing: Spiritual Interpretations of Symptoms in Medical Practice. London: Jessica Kingsley Publishers, London.
2017       Cultural U-turns in understanding mental health, NAMAH Journal, Volume 24, Issue 4, 15th January, Pondicherry, India.  http://www.namahjournal.com/doc/Actual/Cultural-U-turns-in-understanding-mental-health-vol-24-iss-4.html
2015      Human Experiences in Academic Boxes, January 2015   https://www.madinamerica.com/2015/01/human-experiences-academic-boxes/
2014     Spiritual Psychiatries: Mental Health Practices in India and UK, Charlottesville, USA
2013    Training Manual: Cultural Equalities for Frontline Service Providers
2010    Bridging Cultures, Dissolving Barriers, Mental Health Promotion With BME Communities, End of Year Evaluation, NHS Harrow
 Social Inclusion website: /http://aethos.org.uk
References