Prof. Chris Roe, Bsc, MSc, PhD, AFBPs, is Professor of Psychology at the University of Northampton in the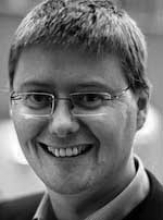 UK. He is Director of the Centre for the Study of Anomalous Psychological Processes and is Course Leader for Northampton's MSc in Transpersonal Psychology and Consciousness Studies. Chris was awarded his PhD by the University of Edinburgh for research on the ways in which psychic effects might be simulated using conventional psychology. His research at Northampton has continued his interest in the psychology of anomalous experience and has concerned topics ranging from spirituality and wellbeing, psychic deception, correlates of paranormal belief and experience, and experimental tests of claimed phenomena of extrasensory perception and psychokinesis. He is past Editor of the SPR Journal, a Board Member and past president of the Parapsychological Association, Council Member of the Society for Psychical Research, and a Committee member for the BPS Transpersonal Psychology Section.
He served as Editor of the Journal of the Society for Psychical Research from 2003 to 2018 and was elected as President of the Society in April 2018.